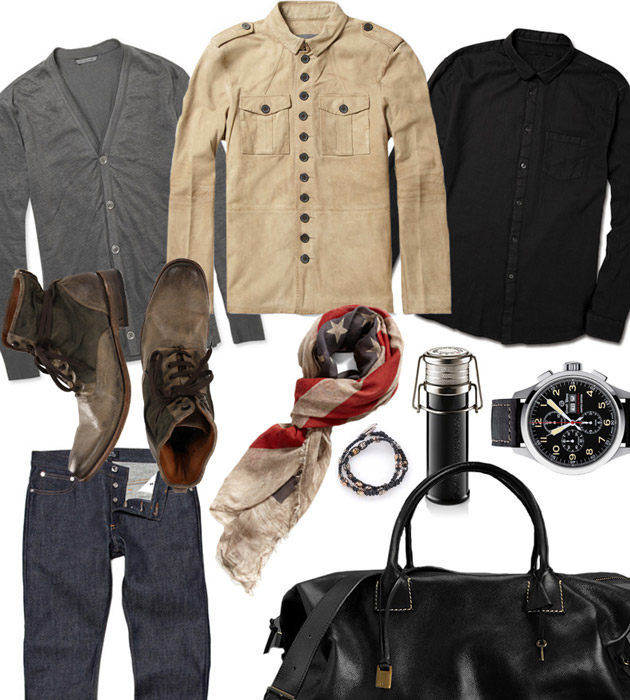 (via Uncrate)
I can usually rely on Uncrate for dope stuff, and this John Varvatos outfit is no exception. The Garb: Band Back Together set looks so dope…the bag is awesome, the boots are rad, the rag reminds me of Bruce Springsteen. Bruce Springsteen, y'all.
Crotch of steel.
Anyway, the only thing that I have a problem with, and it's a minor problem, is that tan jacket. It looks cool, but it has too many buttons, and I'm a drinker. I'll probably think that it's an awesome idea to button all these buttons up when I'm drinking. After a few glasses of $10 Bourbon, I'm gonna get hot, gonna want to take off the jacket, and I'm gonna be all like "How do I deal with all these buttons?!"
Aside from my sobriety problem with the jacket, I can dig all of this. Even the thermos. I like to think that the thermos would be filled to the brim with single malt Islay scotch…maybe even a Great Divide craft beer…or Sunny D.
In any case, bravo John Varvatos. Bravo.